p 63 kingcobra Single canvas rectangle
Experience the power and beauty of aircraft like never before with our incredible p 63 kingcobra Single canvas rectangle!
Aircraft canvas prints come in a wide range of sizes, from small, desk-sized prints that are perfect for adding a personal touch to a home office, to large, wall-filling murals that make a dramatic statement in a living room or reception area. This versatility allows you to choose the perfect size for your space and display preferences.
You've waited long enough, order p 63 kingcobra Single canvas rectangle now!
Product Details
This high-quality matte canvas can be used to add color and life to any space. Available in 17 different sizes with both vertical and horizontal orientations. The matte canvas features state-of-the-art printing technology for sharp photographic reproduction and color fidelity, will not fade or warp and comes ready to hang.
Quality & Specifications
Our

Canvas Prints

are printed with UL Certified GREENGUARD GOLD Ink, which not only helps reduce indoor air pollution but also minimizes the risk of chemical exposure.

Our water-resistant matte finish ensures that your canvas print will not scratch, crack, fade, or warp over time. This means that you can enjoy the beauty of your print for years to come, without worrying about any deterioration in its quality or appearance.

In addition to being water-resistant, the canvas features an anti-yellowing finish that prevents it from oxidizing and yellowing over time.

We use only the highest quality materials. The 3 cm thick wood canvas is stretched over finger-jointed, kiln-dried stretcher bars that are 1.25″ in depth. These stretcher bars are FSC certified, meaning they are sourced from sustainable forests and are free of knots, sap, and warping

A stretcher bar is FSC certified from sustainable forests, knot, sap, and warp-free.

Ready to hang – arrives with pre-installed sawtooth hanging hardware.

Rubber bumpers? protects the wall surface and keeps print level.

Our high-quality matte canvas is proudly made in the United States, ensuring that you are receiving a product that is not only of the highest caliber but also supports American manufacturing and jobs.

Care: Clean with a dry cloth when needed.
Actual product: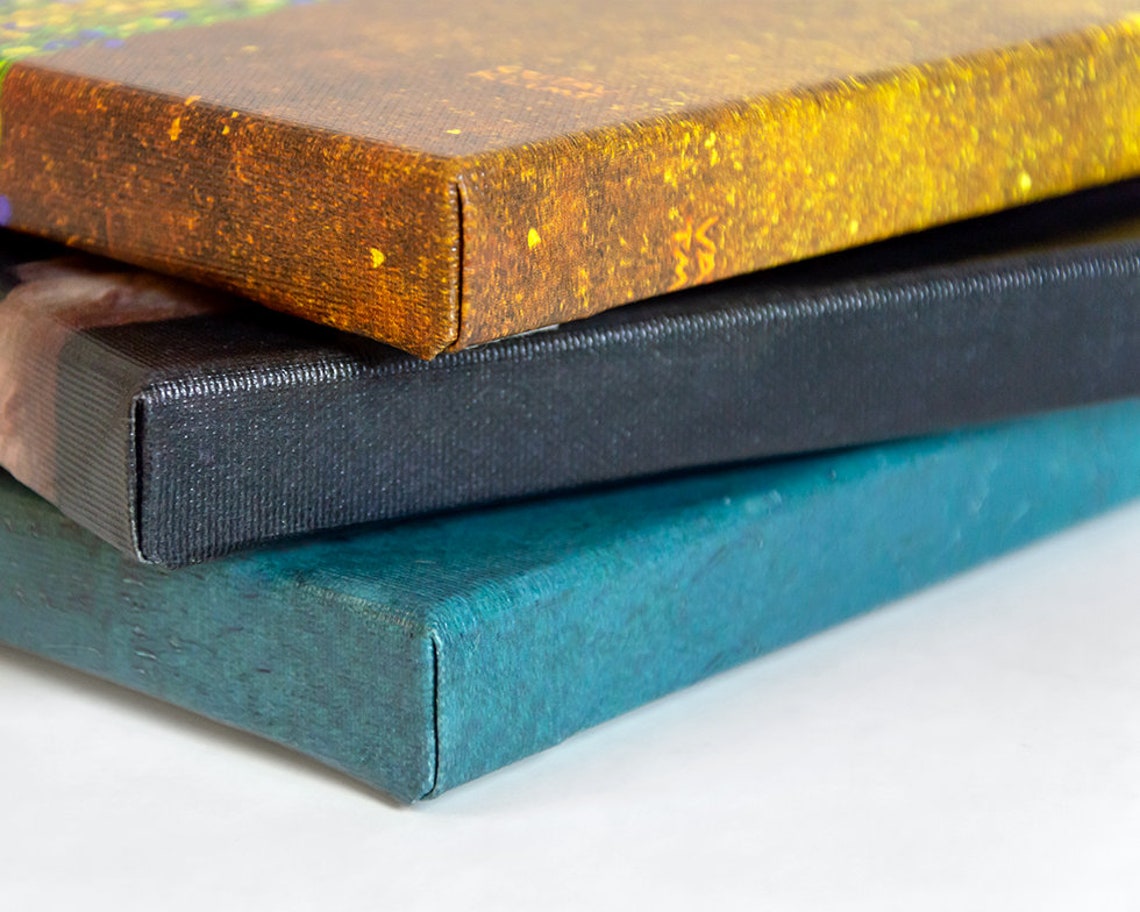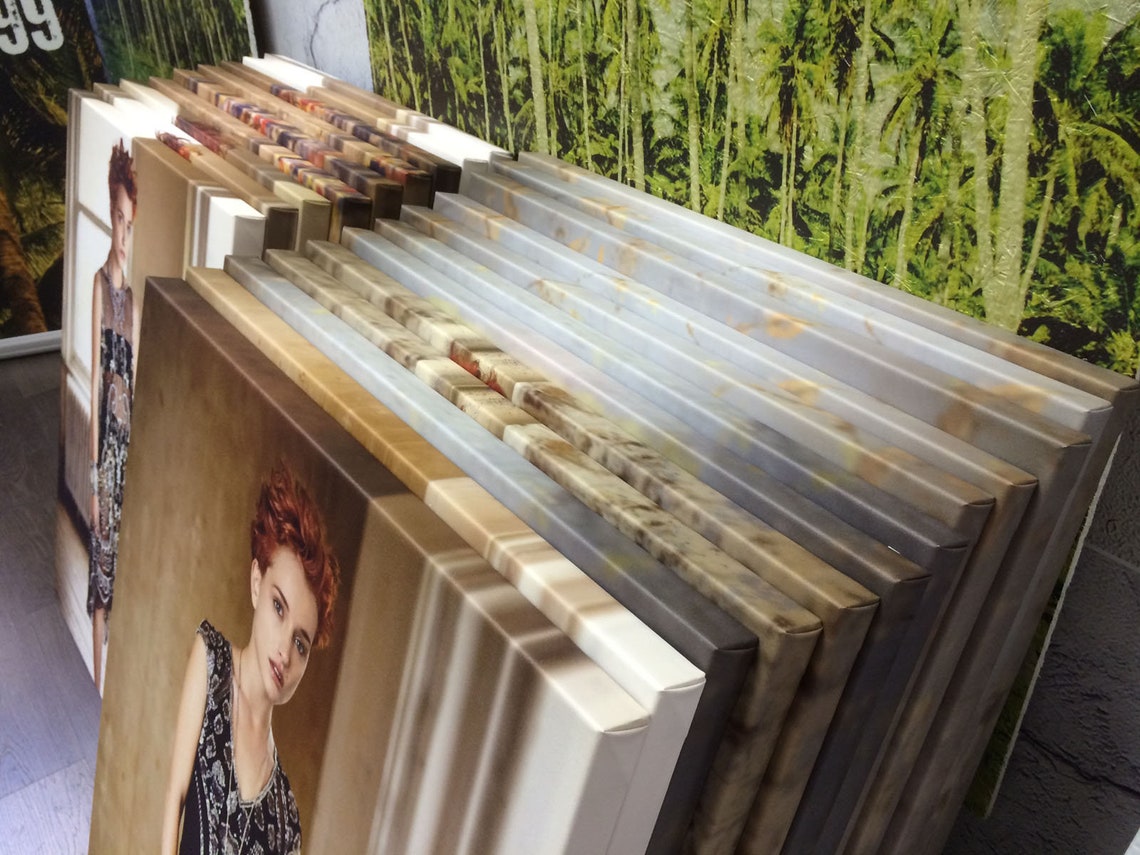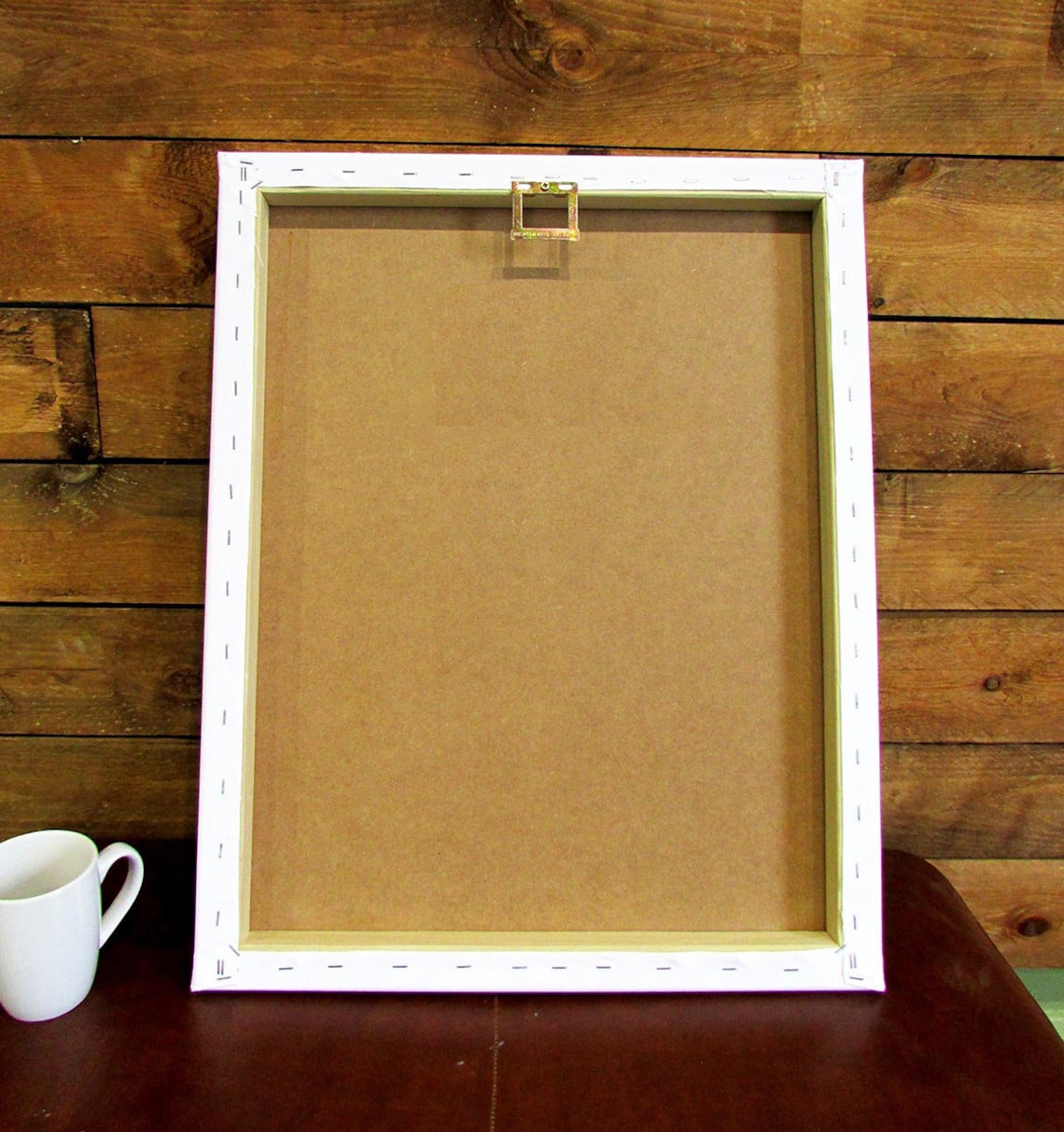 Canvas Prints Care Instructions
Caring for your canvas prints is important to ensure that they last a lifetime and maintain their vibrant colors. Canvas is a delicate material, especially when it comes to cleaning, so it requires special care. In this guide, we will provide you with five simple tips to help you care for your canvas prints. These tips will help you maintain the shine and quality of your canvas prints for years to come.
The following five tips will help your canvas print last for years to come, maintaining its vibrant colors and durability.
1. Avoid direct sunlight: Hanging your canvas print in a well-lit area can bring out its colors, but avoid placing it in direct sunlight for extended periods of time as it can cause fading over time.
2. Cool and dry is best: Keep your canvas print in cool, dry conditions to prevent stretching due to heat and moisture. Avoid hanging it in areas with high humidity, such as bathrooms or unfinished basements, or in rooms with high heat or moisture, like the kitchen.
3. Dust, don't rub: Use a feather duster or slightly damp microfiber cloth to remove dust from your canvas print. Do not rub the print with your fingers or use chemical cleaners as it can damage the print material.
4. Don't use chemical cleaners: If a damp cloth is not enough to remove dirt or grime, do not use chemical-based cleaners. Instead, consider taking the print to a professional cleaner or art store for cleaning services.
5. Store with acid-free paper: When storing your canvas print, wrap it in acid-free paper or another acid-free material to protect the surface and prevent yellowing. Store in a cool, dry area to prevent stretching or loosening.
By following these tips, you can help your canvas print last a lifetime and enjoy its vibrant colors for years to come.